James "Jim" Davis, Owner/President.
Jim Davis is a true entrepreneur! A part-time job in high school exposed Jim to the many facets of small business, and in 1979 Jim struck out on his own. Beginning in a two-bay gas station, Jim founded Eight and Taft Auto Service. By providing exceptional customer service and honest, reasonably priced, "fixed-right-the-first-time" vehicle repairs, his reputation and clientele grew quickly. Davis Auto Care expanded and moved to it's current location in 1986. In order to provide more convenient service to his customers, a quick oil change, Jim's Oil Depot, was added in 1993. The most recent addition to this "all inclusive" auto maintenance collection is the Ultimate Image Auto Spa. In additional to maintaining his Automotive Service Excellence Master Certification, and State of Michigan technician credentials, Jim has also attained the degree of Accredited Automotive Manager. Along with busying himself with the daily business operations, Jim has found time to serve the Northville Chamber of Commerce, Automotive Service Council and Michigan Automotive Academy. Jim is a sought-after speaker, sharing his insights and business acumen throughout his industry. And in his "spare time" Jim enjoys competing in Dog Agility, computers, golf, and playing the piano. He and his wife of 45-plus years have a Border Collie and Australian Shepherd who often accompany them here at work.
Meet our outstanding team of repair technicians. All have their certifications through Automotive Service Excellence - A.S.E. trained technicians are the best in the industry!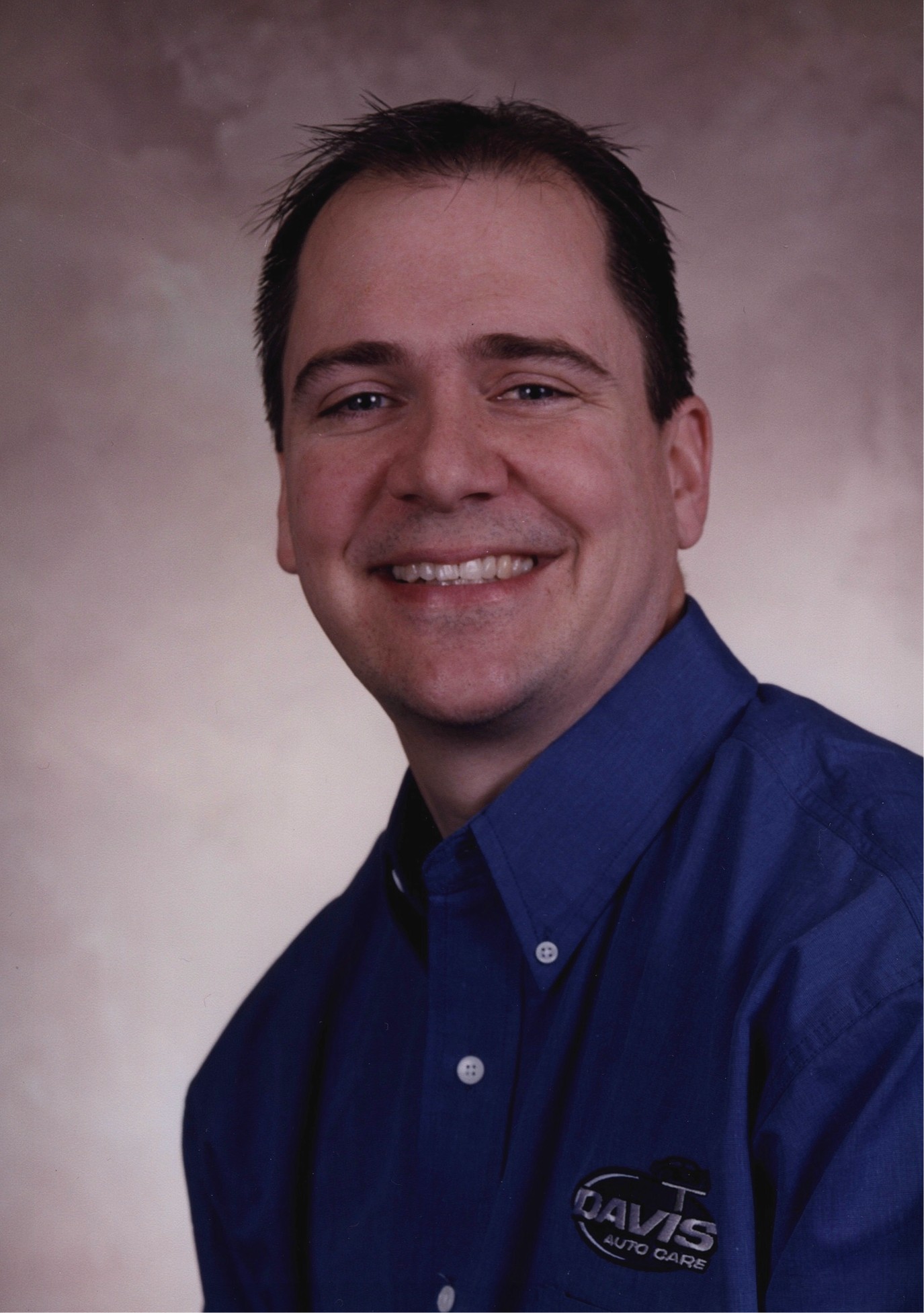 Craig Becker, Repair Technician
Craig attended MoTech Automotive Education Center and graduated in 1987. He has achieved Master level with his Automotive Service Excellence certifications and is fully certified in automotive repair through the State of Michigan. Craig has 34 years experience during which he has demonstrated his commitment to the automotive repair industry by investing a great deal of his personal time and money to advance his knowledge and expertise in the field. He enjoys attending classic car shows and participating in the area's numerous car related events. Craig is quite the sports enthusiast as well – hockey and football are his favorites!
James Keith, Repair Technician
Jim Keith began his automotive repair career in 1969. He is a certified Automotive Service Excellence Master Technician and is fully certified in automobile repair through the State of Michigan. Jim started working with Jim Davis at the 8mile and Taft Service Station in 1981 which makes him a veteran member of the Davis Auto Care team. Over his 30 plus years of experience, Jim has attended countless training classes to advance his knowledge of the ever changing automotive industry. He especially enjoys the challenges of today's high-tech electronics and computer technology. Jim is an involved member of Grace Redford Church and has been on the church board of trustees for 48 years. He has two daughters, and an adorable granddaughter that keeps him on his toes. Jim and his wife enjoy visiting Frankenmuth for quick get-a-ways.
John Cutting, Repair Technician
Our Service Staff has a well rounded background in automotive service. All are dedicated to outstanding customer service!